This week, we are participating in the Spring Learning and Play bloghop, hosted by Teach Beside Me.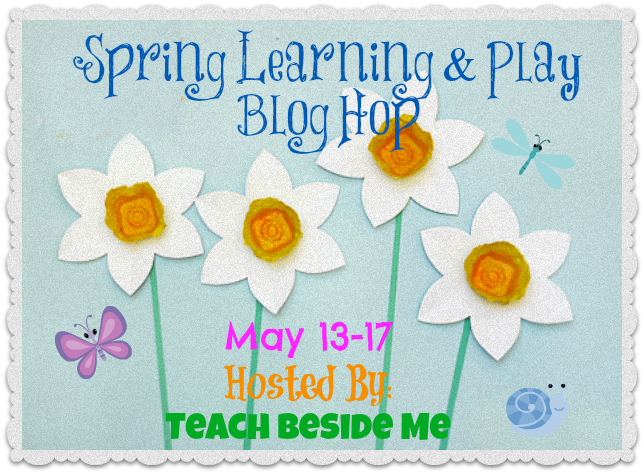 Every kid loves to collect flowers, grass, and other nature items from his backyard. One of our favorite things to do is to press those items with our flower press. Today, I'm sharing with you simple tips for using a flower press.
One sunny afternoon, Aikman discovered a patch of clover in the backyard. It was fun to seek through them for a four-leafed clover, even though we did not find any. In a small basket, he collected a handful of the clovers and a few flowering weeds, designated for us to press.
After we came in later that day, we pulled out our flower press (affiliate link) and pressed his finds. From clovers to grass, weed, and flowers, each item was carefully selected and pressed with love and care.
Here are a few tips on how to use a flower press to preserve your children's backyard finds:
1. Press your nature items as soon as possible. The longer you wait, the more likely it is to become dry, and therefore fragile, which will not press well.
2. Press flowers face down. Red Ted Art recommends that you press flowers face down rather than trying to close the press with the flower face up. By doing this, it prevents the flower from getting a crease in it as you are closing the press.
3. Press the items at different angles. It's nice to press it perfectly flat, showing all of the top details. However, don't forget trying to lay it on it's side for a different pressed look. Make sure you collect some items with the stems as well.
4. Using a piece of tape, label the top of the press with the date that you can open the lid.
Most flowers need 2-3 weeks of pressing time; leaves need 4-6 weeks. I am always forgetting when we pressed our flowers, so I always determine the date range that we can re-open the press to get out our flowers. I then write that date on a piece of tape and place it on the lid of the press.
I'd love to hear from you! What items have you tried pressing? How did the project turn out? Please leave me a comment below and let me know how it turned out!
Interested in more nature posts? Check out our Spring Nature Table.
Make sure you check out all of the posts in the Spring Learning and Play bloghop:
Monday: Teach Beside Me ~ Nature and Play ~ Royal Baloo ~ Life with Moore Babies
Tuesday: The Pleasantest Thing ~ Artchoo ~ Smiling like Sunshine ~ Preschool Powol Packets
Wednesday: Growing Green Fingered Kids ~ Inspiration Laboratories ~ Montessori Tidbits ~ Wildflower Ramblings
Thursday: Kitchen Counter Chronicles ~ No Doubt Learning ~ Sugar Aunts~ Craft to Art ~ From a Country Road
Friday: Rainy Day Mum ~ Creative Playhouse ~ Scribble Doodle and Draw ~ True Aim Education
Have a spring post? Join in the fun below!
---
Like what you see in this post? Follow me on
FB
,
G+,
pinterest
,
twitter
, and
Sulia
for all my latest updates!
Note: All Items marked "affiliate link" in the post above are linked to the Montessori Tidbits Amazon affiliate account. The very small amount of money that is made on Amazon is used to support our homeschool curriculum needs. Thank you for supporting our family in our homeschooling journey.