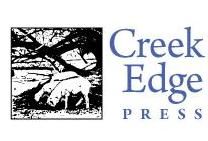 I've been on The Homeschool Crew for nearly a year now, and honestly thought that there weren't any Montessori-inspired products out there that would test the TOS crew to see what they though. Luckily, Creek Edge Press choose prove me wrong!
Creek Edge Press is a fairly new company, started in 2011, which creates materials that combine Montessori, Charlotte Mason, and Classical education together. The creator, Amy, began making task cards for her oldest daughter when she was a first grader. She wanted to build upon the Montessori environment that her daughter, then a first grader, had received while in preschool, while "using a classical education scope and sequence and the nurturing qualities of the Charlotte Mason approach."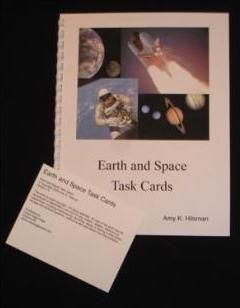 I was given the chance to review the Earth and Space Task Cards – a teachers's guide and a set of 34 cards which each contain a set of tasks pertaining to the topic listed on each card.
Topics include:
layers of the earth
earthquakes, volcanoes, and geysers
rocks and minerals
fossils and caves
oceans and currents
coral reefs and icebergs
rivers
weather and seasons
sun, light, and rainbows
the water cycle
types of clouds
solar system, stars, and constellations
The teacher's guide introduces how to set up the environment, use these task cards, and list recommended books to read. These are NOT intended to be a "boxed" curriculum, where you will have all of the worksheets already pre-made and activities planned out, but rather an introduction to a topic, and then have the child independently explore that topic via living books, researching the information, and making posters.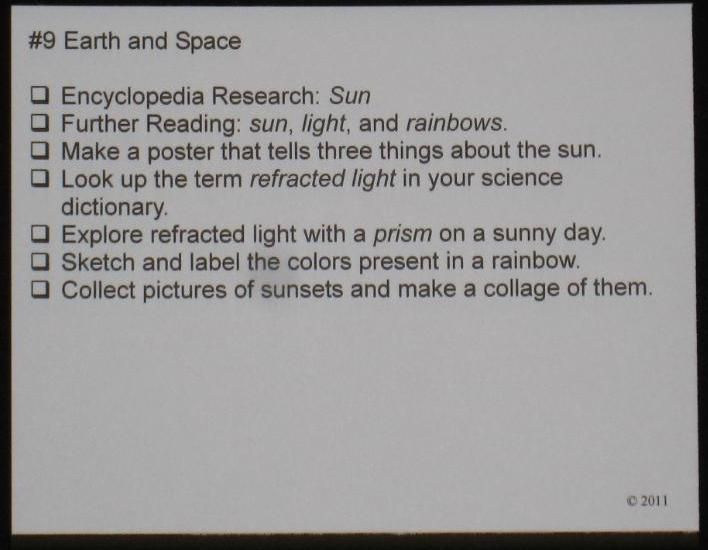 The teacher guide suggests that independent readers complete 1 task card per week, and then check off each item as it is completed. Each card begins with encyclopedia research – research found in an encyclopedia-type resource, such as the DK Children's Encyclopedia, followed by "further reading" about a topic using living books from your local library. Afterwards, there are other ideas to study the topics listed on the cards, typically involving making a poster or collage, drawing a picture, or watching videos.
What we thought:
I was elated to be selected for this review, since it truly was one of the few Montessori-inspired products that was listed for this year. I could not wait for it to arrive! Unfortunately, I quickly learned that it jus wasn't the best match for our family at this time.
The product says that it is designed for K-8; however, we struggled using the product. I believe it is for an older child – most likely grades 3-8. It's intentions is to make the child independent and let the child be responsible for their own learning, but this is not the case for those children who cannot read. As the author points out, for grades K-2, the parents should be reading the material to the children and writing down narrations for the child. This is counter-intuitive for me, since I am trying to teach him to be as independent as possible, and not rely on me so much for his education, other than as a resource to help him discover the answers to his own questions.
Likewise, many of the task cards seem too scattered, without cohesion nor focus, while others go into great detail for (potentially) weeks on end. For instance, card #1 asks the child to read about Earth, draw a picture of Earth as it is located in space, but then the next task is to study floating plates, followed by the layers of the earth, and ending with a pangea poster. Researching information about the planet Earth is also discussed in a latter card (#23). I think the card would have been better about discussing the layers of the earth and the continents, in order for it to connect floating plates to pangea.
On an additional note, only a select few landforms (found in both the Montessori primary and lower elementary curriculum) are mentioned on the task cards – volcanoes (#2) and caves(#4).
The second half of the cards cover space (#19 – #34). Unlike the beginning section on Earth – ranging from topics as wide as rocks and minerals (1 card) to weather (6 cards) to a few biomes (2 cards) – each topic in space received it's own separate card. So, each planet would be studied in detail for a week, as well as several of the constellations.
Since we have been studying the constellations, I did pull out cards #29 – 33. We have been primarily reading books about constellations, including this glow in the dark book, as suggested on the task card. (I will be sharing my list of books in an upcoming post, so stay tuned for it.) We are also planning on visiting a planetarium this weekend (Unfortunately, we discovered last week that our local science center only shows programs about the stars on the weekends.).
My one request would be that the teacher's guide include a list of experiments (with materials needed) to complete with the task cards. Science with experiments is so much more engaging for my son that just living books.
This product would be best for a family who has older children (like I said grades 3-8), who are wanting to make the children more self-directed in their learning, and who do not mind using living books and a CM approach to learning.
You can purchase these cards for $18, or any number of sets of cards over science, history, art, music, geography, or even grammar for $18-32 per set. Or, you can purchase the entire science set for $65 or geography/history set for $90.
You can read what other crew members thought here.