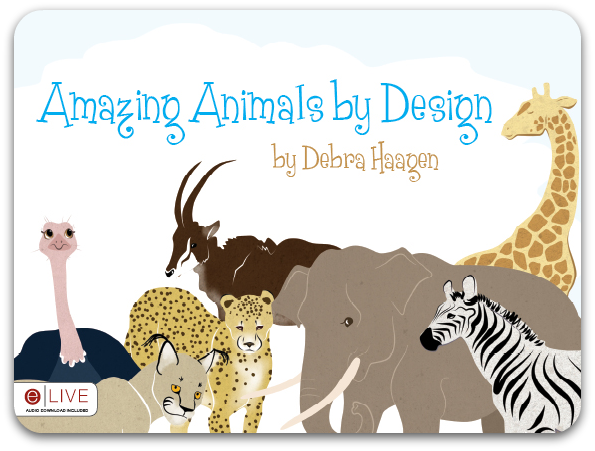 Today is Good Friday, and it is with pleasure that I'm telling you about a new book that I was recently shown and given the chance to review! It's called Amazing Animals by Design by Debra Haagen. Debra, a military wife and homeschooling mom of four, recently published this book, and offered it to the TOS crew via pdf format.
Why is a giraffe's neck so tall? Why do zebras have stripes? Did all of these things happen by accident? When John and Sarah visit the zoo, they ask these questions and many more. Their parents and the zookeepers keep using the word design, but what does that mean? With its relevant message and exciting presentation, this is the perfect book to help introduce children to intelligent design.
sample of images from the book
Being a creationist, it is sometimes hard finding a book that addresses this in a fun, educational, and engaging way. Amazing Animals by Design does a great job of pointing out that many animals found at local zoos are incredibly designed for their own unique purposes – from needing reaching capabilities in order to eat to jumping backwards to kill its prey. These common zoo animals are often overlooked for the unique design God gave them, but this book points out the special "gifts" that each possesses. The storyline then explains what "design" means in simple, kid-friendly terms so that even a young child could understand it.
We have enjoyed reading this book, and it is always a great reminder that God's design is everywhere, in all of His creations, and especially for our own lives.
You can buy the book here through Tate Publishing. for $8.99 in a printed format or for $7.99 in pdf, See what others are saying about this book here.
Disclosure: I was given a free pdf cope of Amazing Animals in exchange for an honest review. I was not compensated in any other way.